New year new beginning of my travel plans..  After visiting Singapore several times time to expand the area and visit some other Asian countries.. one of the countries which i feel honored to be able to visit is Myanmar.  Also mentioned as the Golden Land. Honored? Yes, this mystic country with an remarkable history which still is not overwhelmed by tourists..
Before the Myanmar travel the First steps now is to making myself ready to fly end of February…As European citizen this  means first of all arrange a ticket for travel to Myanmar and then apply for a visa…
In The Coming weeks before the flight i will share more info with you…
With the ticket and Visa ready It is only less then 2 weeks before my flight To Myanmar.. The decision i made for my Myanmar travel is to fly with Singapore airlines… One of the reasons is the fantastic connection to Myanmar at Singapore Changi airport…
.
.
Myanmar The Golden land where people have a Diamond hearth…..
In my 4 weeks stay there i visited the cities and areas around Bagan, Myitkyiana, Mandalay,  Pyin oo Lwin and Yangon. The voyage was interesting, hearth taking, fantastic and incredibly amazing…. Did meet many people forgeign, local and domestic.. In seperad pages added here i share some of my experiences and impressions of Myanmar the land with a Golden touch…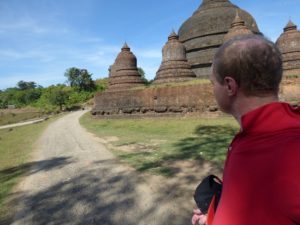 … Views from area of Myitkyina in Kachin State… Hsipaw in Shan Sate, MRauk-U in  Rhakkine State…. Myitkyina is Located 1480 Kilometers north from Yangon, near the banks of the Ayeyarwady river… The area surrounding the city is impressive and very beautiful. With kind hearthed and friendly people…
–