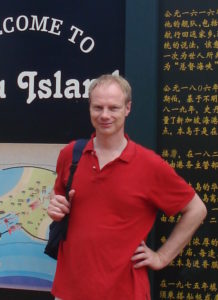 John Koen, About my Blog…
This blog is my personal blog with talks about various topics containing my personal interest, travels, small business opportunities including internet marketing…  The blog is written in English mainly to reach a larger group of people… You can use a Translator program if you want to read it in another native language. Please excuse me if i did not write properly in English… Netherlands is my original native language…
Who is John?
John Koen is a freelance-Personal trainer , Instructor, Investor and Internet-marketer…  Earned a degree in management and multimedia… During my experience in Multi-Media branch i became aware and interested in the growing opportunities of the new rising markets… My believe is "Give the same respect to people as you like to be respected yourself…" It is why i wish to share my knowledge with others… Travelling around the Globe is My main interest..
Privacy Statement/Copyright
All images featured on this website are protected under the E.U. Copyright Act, the copyright is owned by jfkoen.com©, All Rights Reserved. It is illegal to reproduce, download or copy these images. Mention "with courtesy from www.jfkoen.com" if  you Place images of jfkoen.com on your website.
–
Back From my amazing trip of this year to South Korea !!
–